July 9, 2015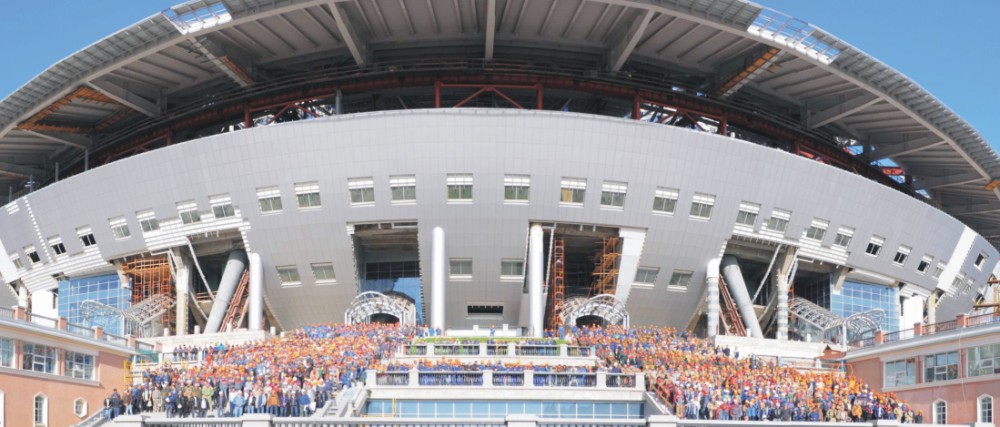 FC "Zenith" project update
The new FC"zenith" stadium is being built in St. Petersburg, Russia as a part of preparations for the 2018 World Cup. When finished, it will be one of the most stunning, modern football arenas worldwide, with capacity of almost 70 000 spectators.
Installation work on this project, designed by a japanese architectural studio "Kisho Kurokawa Architect & Associates", is progressing according to a planned finish in 2016.
The outer cladding was done with Alubond U.S.A aluminium composite panels installed on Tehnomarket VENT aluminium substructure system. We take great pride in the fact that our products were chosen in spite of fierce competition from industry's biggest brands.