October 11, 2016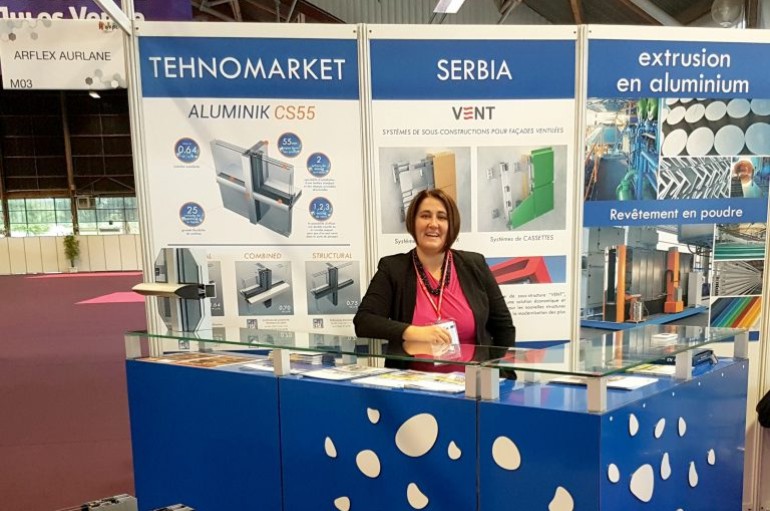 Secured position on the French market
As a consequence of a great experience and rising demand on the French market, Tehnomarket used an opportunity to exhibit at yet another fair in France. We were present at 77th L'Union Sociale Pour L'Habitat in Nantes, a specialized fair for a social housing, whose aim was to connect companies mostly from French state development sector.
This year we enjoyed a great support from company Esotec Solution from Paris, our partner on a French market for many years, which is expertized in planning, monitoring, project management and contracting in construction industry.
We are also very proud to point out that Tehnomarket was the only company from abroad to exhibit in a well-known Hall D'Expo this year.
This year we proudly presented few products from our company portfolio, starting from TMT 64 FR, specially developed and designed for the French market, Lineal series of energy efficient window systems all the way to Aluminik CS55 glass facades.
Finally, Tehnomarket Team would like to thank to all of our friends and partners for their visits and support during the fair.