October 29, 2016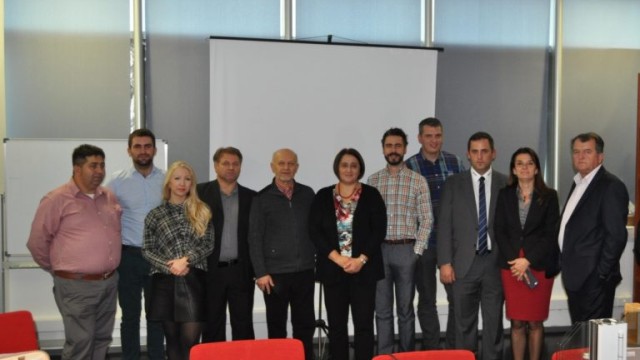 Good day, Banja Luka!
Last Friday Tehnomarket company had a presentation of its products and systems in Banja Luka, Bosnia and Herzegovina. The presentation was held together with Rockwool company on the 13th floor of beautiful Integra hotel. Due to a high quality of Rockwool building insulation products, which fits perfectly with Vent facade systems from Tehnomarket, the two companies participated on many projects together through the years.
Although Tehnomarket company is already present on Bosnia and Herzegovina's market, since their last reference on the latter market is a thermal power plant "Stanari", it was necessary to introduce the new activities of Tehnomarket company to the audience, such as powder coating with an interesting Wood Effect. Moreover, newly developed systems and products, like energy efficient windows LINEAL and ventilated facades VENT, were also presented in Banja Luka.
Since Tehnomarket is a general distributer of Larson composite panel for Balkan, Oliver Pavel, Manager for South Eastern Europe from Alucoil company was so kind to share the stage with Tehnomarket Team. European origin, high quality and great choice of colors and design are just some advantages of Larson composite panels mentioned in the presentation.
Once again, Tehnomarket is delighted by a warm welcoming of people from Banjaluka. Therefore, we would like to use this opportunity to thank to all of our guests and also to Rockwool and Integra Teams.