August 23, 2017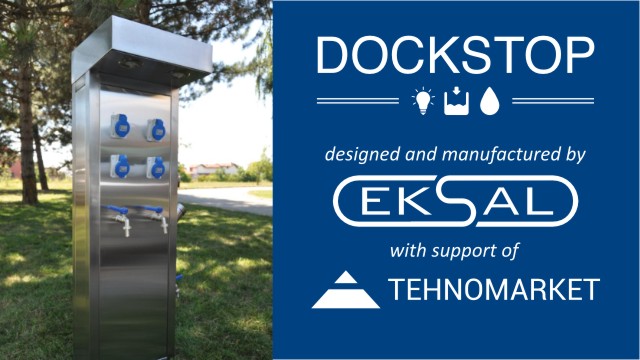 Aplication of Aluminium has no limits! New product DOCK STOP is out now!
Eksal , with support of its parent company Tehnomarket will finally present a new sanitary station DOCK STOP for the first time at the Caravan Salon Fair in Düsseldorf.
A new start up is made in cooperation with Saloon for Ideas LHC from Belgrade.
Sanitary station is a newly developed product is aimed at motor homes and caravan owners.
A perfect solution for camping places, caravan parking places and gas stations all around Europe.
Its major configuration contains fresh water supply, electricity plugs, grey and black water disposals, while free Wi-fi as well as phone chargers are optional.
Each Station is custom made and proofs that application of aluminium has no boundaries. Visit us in Hall 5, Booth D24 from 25.08 until 03.09.2017. Willkommen!