May 10, 2018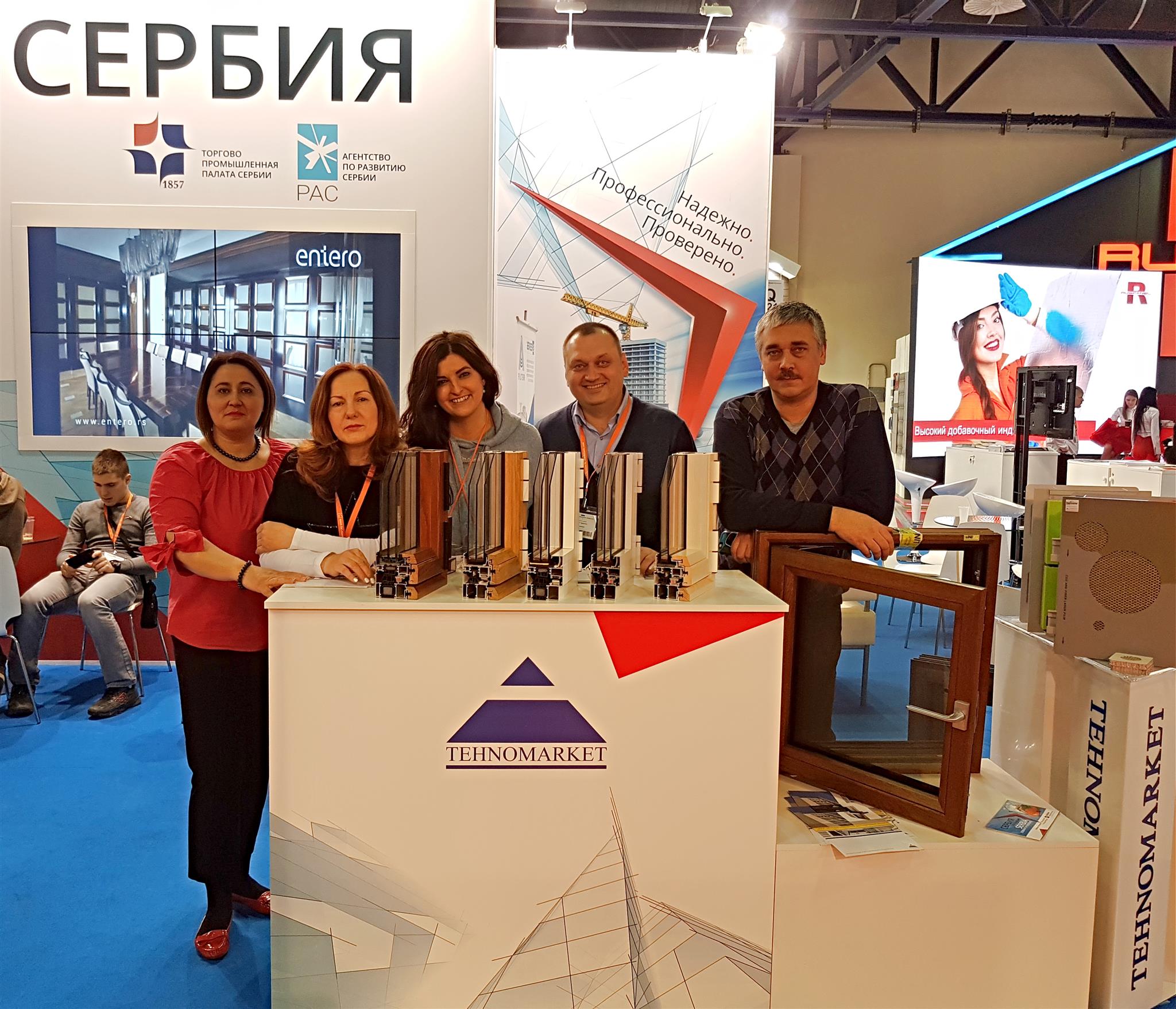 Tehnomarket at Mosbuild also in 2018
This year Tehnomarket also took place on Mosbuild 2018, the largest building and interiors trade show in Russia.
Very successful exhibition was organised by Serbian Chamber of Commerce whereas Tehnomarket was present at the fair for the second year in a row.
Great opportunity to introduce growing Russian market with LINEAL energy efficient system for windows and doors as well as Aluminik CS55, glass facade system for modern headquarter buildings.
VENT ventilated facade system already found an application on Russian market when it was installed on the new Krestovsky Stadium, a.k.a Zenit Arena in St. Petersburg, where the new FIFA championship 2018 will also take place.