May 15, 2018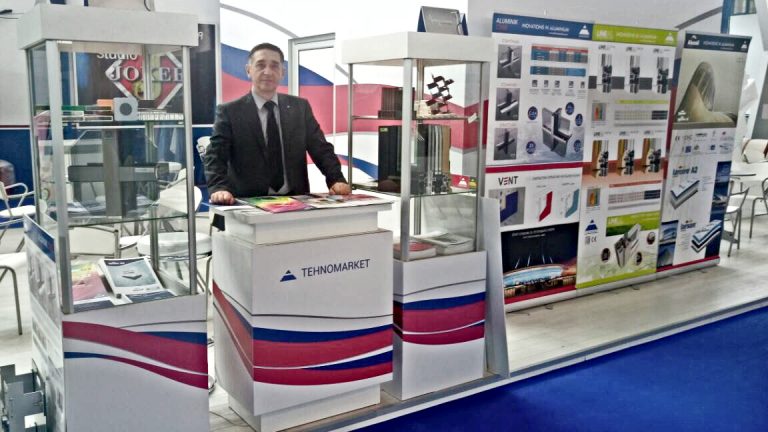 Mostar Fair 2018
During the Mostar Fair 2018, held between 10th and 14th of April, Tehnomarket also exhibited at Serbian National Stand.
Three of most famous company's brands: Lineal, Aluminik CS55 and VENT were again shown as superior products in field of aluminum windows and facade systems. All of these products were installed on Thermal Power Plant Stanari, one of the largest projects in Bosnia and Herzegovina in past 25 years. Entire exterior of Stanari, thermal power plant was done in Tehnomarket aluminium systems.
Superior and A2 firerated composite panels, Larcore and Larson, were also introduced to a Bosnian market by Tehnomarket on Mostar Fair.
The company is already present on market through direct sale and regional distributors.
However, exhibition at Mostar Fair, supported by RAS and Serbian Chamber of Commerce was a great opportunity to strenghten the bonds between domestic companies and their partners from Bosnia and Herzegovina.