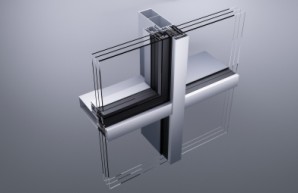 The continual facade system features emphasized vertical and horizontal profiles. These cover caps are used for final installation of glazing panels onto aluminium facade structure. The continual facade system allows for different combinations of horizontal and vertical cover caps that are available in many different design options.
With support for double and triple glazing panels, this facade systems offers exceptional thermal insulation performance (up to Ucw=0,6W/m2K).
Exceptional thermal performance
Supports double and triple glazing
large selection of cover cap designs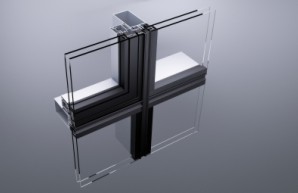 The structural facade features minimalistic design with no visible structure profiles but glass. Hidden brackets are used for attachment of panels to transom and mullion load barring aluminium substructure.
Gaps between panels are then filled with EPDM gaskets or special structural silicone in black color. This system elegantly combines advanced engineering concepts with transparent, luxury appearance.
Atractive facade appearance
Supports double and triple glazing
Modern, contemporary design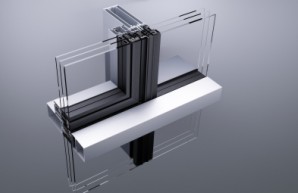 The combined facade system offers visual appearance where the horizontal cover caps are emphasized and verticals are in structural type of glazing without cover caps. Combination of structural and continual facade systems offers a wide range of different designer options.
With support for double and triple glazing panels, this facade systems can be used in all segments of modern architecture and construction, especially on projects where good thermal performance and high energy efficiency are required.
Provides great design freedom
Supports double and triple glazing
High insulation values