April 23, 2019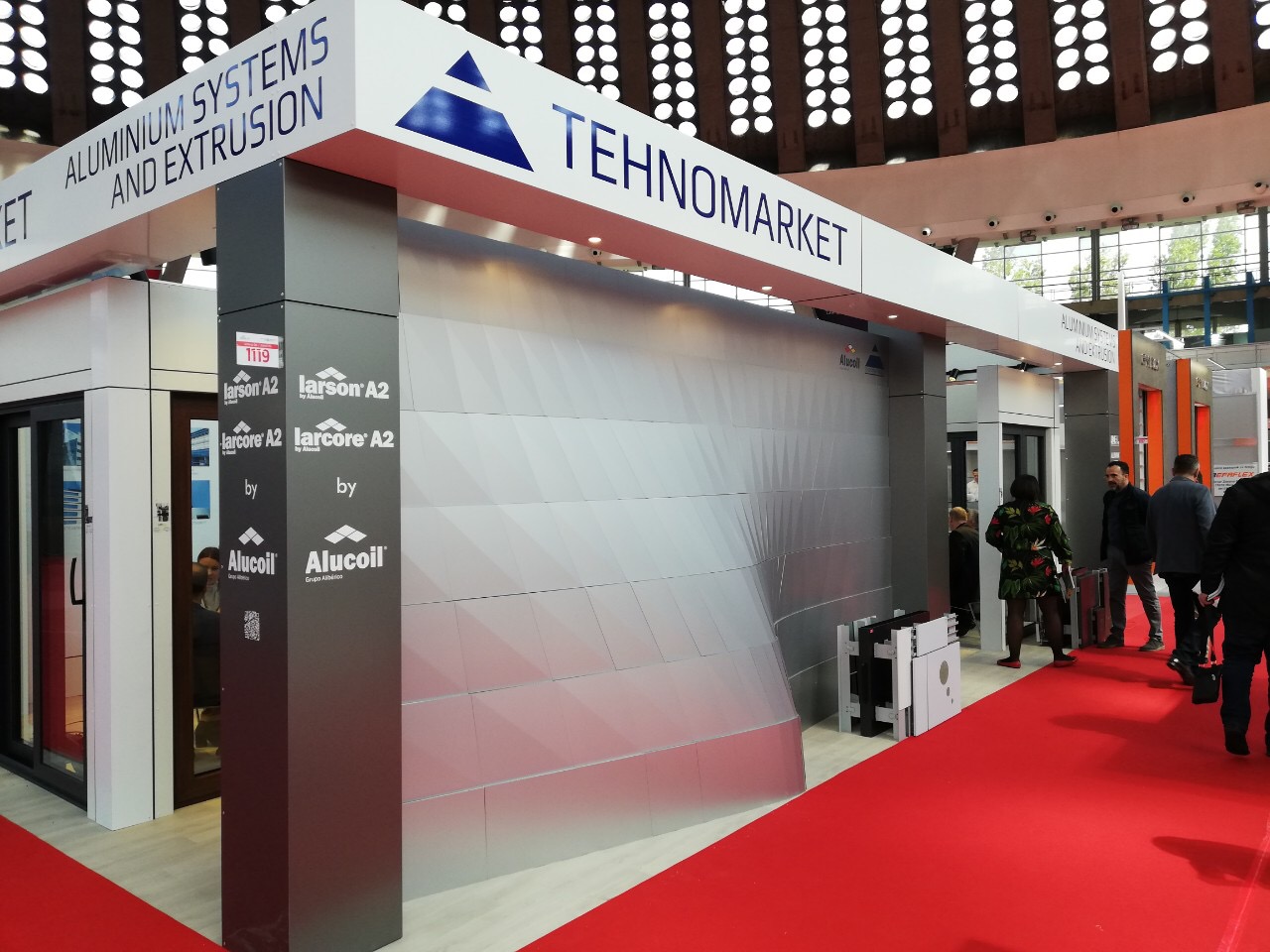 New systems presented on the Belgarde building Exibition 2019
Tehnomarket exhibited all of its products in a colorful booth at South-East Europe Belgrade Building Expo 2019, which took place in Belgrade from 17th until 20th of April. Company represented its own brands LINEAL, VENT and Aluminik CS55, proudly designed and manufactured in house, but also pointed out aluminium extrusion as a core business.
Simultanously, four completely new systems, carried out by R&D team of the company, were also introduced to the audience:
Lineal Block concealed sash energy efficient system for windows and doors
Element facade system UNIT 65 for quick installation without scaffold
SUNPRO system for window and door shutters
 Slide T67 a lift and slide system for doors with zero treshold design of low conductivity raging from Uf 2,4 W/m2K and Uw 1 W/m2K
New Larson A2 firerated composite panel was also presented with other Alucoil products by the guest team from Spain.