Perfect windows for your home
Save 30% of energy with our modern windows and doors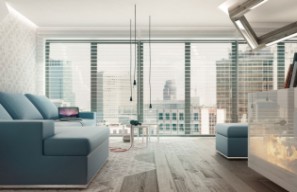 Constant rise in energy cost, and heightened awareness about environmental protection have constantly increasing influence in building and construction industry. Terms like decrease in CO2 emission, energy efficiency, thermal envelope of building and thermal imaging analysis are on a forefront during construction of new or rehabilitation of existing buildings.
Tehnomarket offers more lines of energy efficient windows and doors suitable for different object categories and client needs, along with consultative advice from our experienced engineering team that will readily give you advice and recommendation for optimal solution and choic of products.
Modern windows and doors for every purpose
Energy savings up to 30%
Certified quality
VENT – a new name for modern facades
Significant contribution to building's aesthetics and energy efficiency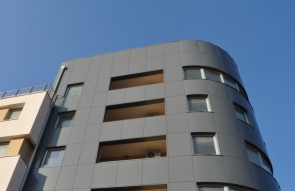 The ventilated facade concept was born out of need for high comfort, durability and reduced costs for modern buildings. Due to it's functionality and simple application, ventilated facade is the favorable solution for big commercial projects, where high level of prefabrication and long-term durability of facade cladding is required.
Ventilated facades are often applied as an ideal and quick option to revitalize and improve existing objects in line with latest construction standards – simple addition of new, ventilated facade with it's own substructure attached to an existing wall.
The ventilated facade is exceptionally durable and long lasting while offering great flexibility in architectural shaping of visible facade surfaces.Wide range of cladding materials, structures, colors and finishes makes the ventilated facade an extremely attractive option for architects and developers.
There are two basic groups pf substructures based on shape of cladding panels.
Almost limitless selection of supported cladding materials
Complete system solutions for facade installation on all types of buildings