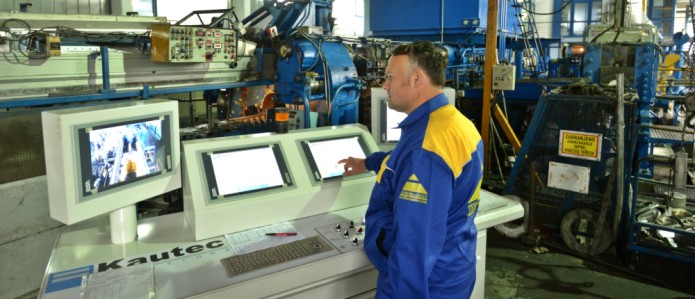 As a particularly interesting activity Tehnomarket is also offering optional and quick extrusion service based on the drawings submitted by an ordering company. As one of the leading companies in aluminium industry in the region, we are offering this extrusion service of aluminum profiles since 2002.
Revamping of our extrusion line, which was conducted by Kautec Solution company from Spain, was done in 2016. We received the latest technology, new equipment for already existing extrusion, as well as the most modern software from the European leader in extrusion profiles.
As a result of our line improvement, we reached a drastic increase in production capacity, efficiency and quality of extruded profiles, which means a significantly faster processing of orders and short delivery time for our customers.
For our extrusion process we are using exclusively logs of primary aluminum (alloys AIMgSi0,5). In our storage there are 500t of aluminium logs available at any time in order to respond to the market demands and maintain continuity in production.
Download the official brochure that covers all technical aspects of the aluminum profile extrusion.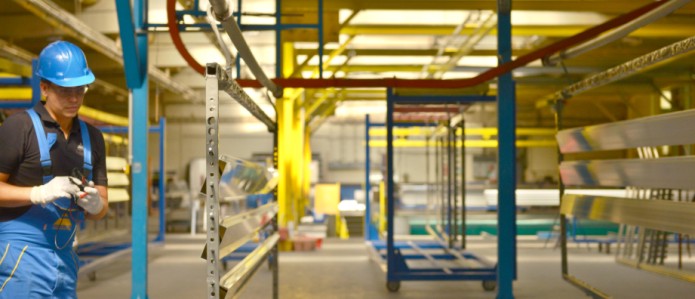 Besides aluminum extrusion and the complete line of systems for windows, doors and facades Tehnomarket offers also a powder coating of aluminum profiles to its customers. The new line is installed in a modern hall of 2000m2. Accordingly, the process of powder coating is possible on all profiles of minimum 2m up to 7m in length.
By offering absolutely all colors of the RAL with different gloss and surface textures even the highest aesthetic standards and wishes can be met. The powders being used in the process are from well-known manufacturers, like "Tiger" and others.

High quality protection of the profiles is guaranteed through environmentally clean process, a "chrome free" technology, unique in Serbia and widely applied in the countries of Western Europe. Powder coating process is based on "Henkel" technology, certified with Qualicoat certificate. Aluminium profile anodizing is done in seven tubs combined with demineralized water, followed by automated coating process. A powder thickness reaches 60 to 80 microns. According to the later use of profiles epoxy and polyester paint are being used in the powder coating process.
Wood effect on aluminium profiles and sheets

In addition to the basic powder coating, possibility of powder coating of aluminum profiles in wood pattern is particularly interesting for the most demanding architects and customers.
So-called "wood effect" is an ideal solution for "eco friendly" exterior and interior. The process involves the application of special transfer foil in wood pattern on the already coated profile. Afterwards, with the help of vacuum and heating, the look of warm wood patterns on your aluminum profile is obtained.
This technology represents an ideal combination of wood-look with basic characteristic of aluminium, such as resistance to external influences and the increasing isolation. Wood effect provides the ideal solution for windows, whose interior is made of wood and exterior of aluminium since finally an equivalent look can be achieved from both sides, although they are completely different materials.

Download Powder Coating brochure here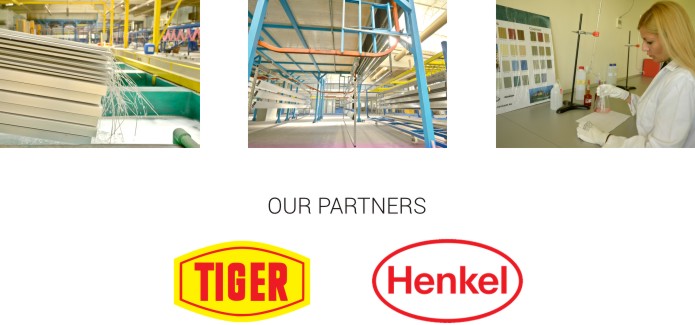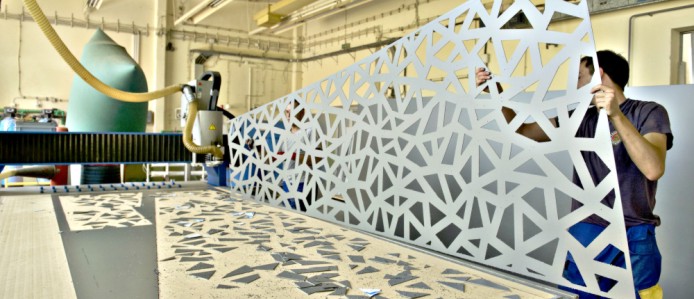 We offer custom machining, cutting, engraving, letter and word cutouts on two state of the art CNC machining centers.
Suitable materials include Aluminium composite panels 1mm to 10mm thickness, plexiglass and similar materials 1mm to 30mm thick, and any other plate material that is engineered for machining. All custom work is done with client supplied .dwg or .dxf drawings.
In case that you have a ventilated facade project, we can also suply different type of panels, VENT aluminium substructure systems and consulting services.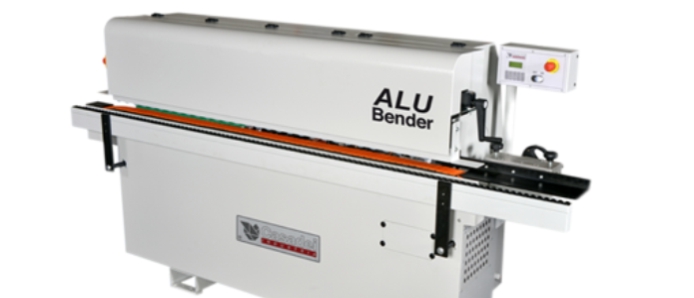 Alu Bender enables bending of panel edges in order to cover up bonding layer and minera core area of the composite panel.After a small part of bond layer is cut out, the edges of the panel are carefully bended by roll so that it forms a closed framed area. Since all four edges of the panel are closed it gains a new and improved look, which significantly can increase its application in interior and exterior design. Also, a bended panel is simply better protected from external factors such as dust, wind or rain. Complete closing with rivets is also possible by double bending procedure.
Aluminium composite panels, honeycomb panels as well as HPL panels can all be treated on Alu Bender machine. Composite panels such as Larson and Larcore of european quality are a part of Tehnomarket's offer since 2014.
To complete the process we also offer a fine CNC machining for panels up to 7 meters length.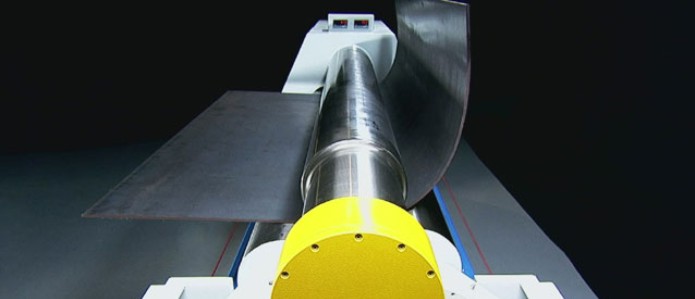 New in our portfolio is custom composite panel or solid sheet roll bending on modern, three roller CNC center.
Roll bending process allows for simple cladding of round surfaces with precisely rolled panels, according to client supplied or project defined parameters.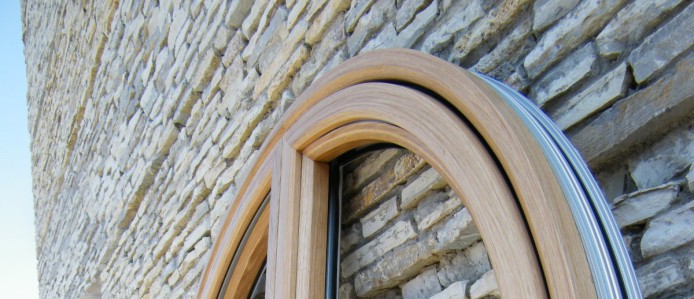 For custom projects and arched windows and doors, we offer arc bending of all suitable aluminium profile systems with and without thermal break. The profiles are bent on state of the art, italian CNC machines that enable precise production of arched or curved windows, doors and ventilated facade substructures.
We also offer digitally controlled, high powered NC machine for bending of steel profiles.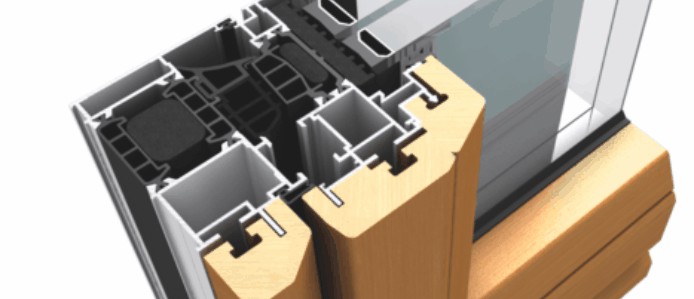 Tehnomarket offers high quality polyamide strip installation with complete preparation on in-house FOM Industrie – Italy assembly line. All assembled profiles are rigorously tested for shearing resistance.
We use only the highest quality polyamide strips, sourced from TECHNOFORM – Germany and ALFASOLARE – San Marino. These polyamide strips do not change performance or mechanical properties up to 200°C, they are non combustible and release no toxic gases.
Assembled aluminium profiles can be powder coated or anodized, regardless of process temperature.