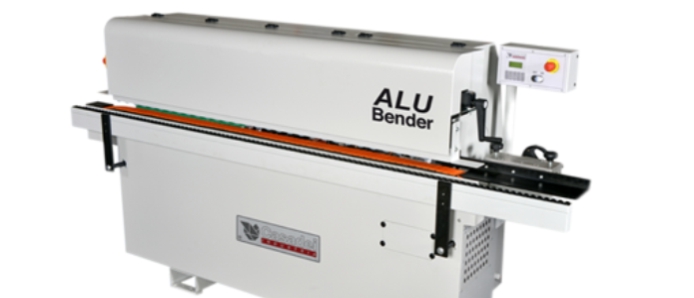 Alu Bender enables bending of panel edges in order to cover up bonding layer and minera core area of the composite panel.After a small part of bond layer is cut out, the edges of the panel are carefully bended by roll so that it forms a closed framed area. Since all four edges of the panel are closed it gains a new and improved look, which significantly can increase its application in interior and exterior design. Also, a bended panel is simply better protected from external factors such as dust, wind or rain. Complete closing with rivets is also possible by double bending procedure.
Aluminium composite panels, honeycomb panels as well as HPL panels can all be treated on Alu Bender machine. Composite panels such as Larson and Larcore of european quality are a part of Tehnomarket's offer since 2014.
To complete the process we also offer a fine CNC machining for panels up to 7 meters length.