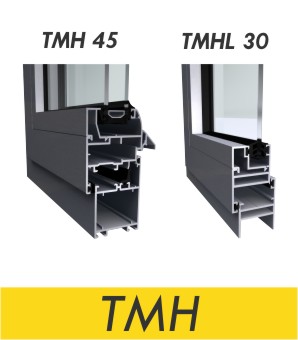 Tehnomarket TMH45 and TMHL30 systems without thermal break present an optimal solution for modern interiors, business centers and objects that do not demant thermal insulation.
These systems are mostly used in interior and for installation on non-heated buildings, or in mild climate where there are no significant temperature differences between the exterior and interior. In interior, they are mostly used as solid or glass screened partitions in office spaces. Current trends in contemporary architecture evidently shift from traditional concrete and brick partition walls to attractive transparent glass screens which are now widely used in modern living and working spaces, while the double sealing, support for large element dimensions and otional single or double glazing complete a modern, efficient and flexible profile system for a wide variety of applications.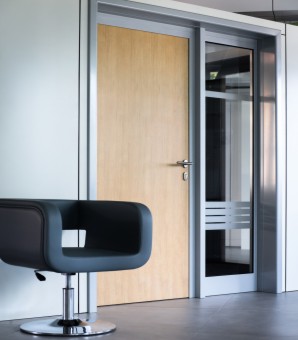 For interior, non-heated buildings or mild climate applications.
Two surface finish options: powdercoating (RAL color chart) or anodisation.
Supports large element dimensions.
Download catalogues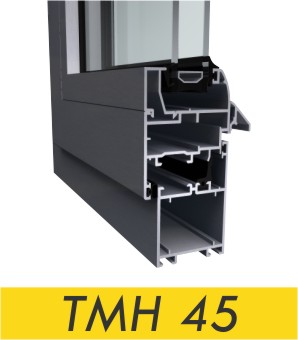 TMH 45 is a system without the thermal break. It features a 45mm installaton depth and a wide range of profile solutions that provide endless possibilities in designing of both interior and exterior elements. It finds its widest application in architecture and civil engineering for production of doors, windows, partitions and portals.
System TMH 45 is designed so that it allows the application of both single-ply and double-ply glazing or other material 4-30mm thick. All of the openable element solutions feature EPDM based double sealing, providing one always being central when it comes to windows and balcony doors.
Thanks to its structural properties and a robust appearance of aluminum profiles, this system is suitable for designing the partitions and portals up to 3.5m high. Those can be added to one another on so they create a continual array, or they can form an angle of 33-200°.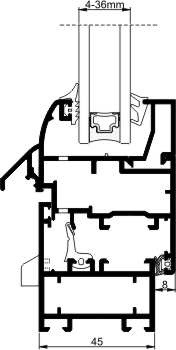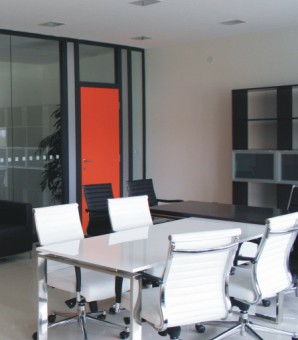 High system stability and load bearing capacity.
Supports glazing packagesfrom 4 to 30mm.
Double sealing between frame and sash is achieved with two separate EPDM gaskets resistant to UV light.
Basic sash width 45mm.
Download TMH 45 technical description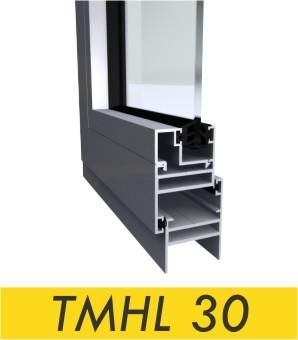 Tehnomarket TMHL 30 system is the best solution for unheated and auxiliary facilities where all the attention is focused to the prevention of humidity and penetration of atmospheric agents. It has a very wide application in the climate regions where the temperature oscilations during the day are insignificant. The system supports the single-ply panels from 4-9mm thick.
TMHL 30 is an obvious answer when it comes to small-sized components and when the construction project does not demand the big openings. Along with its wide application to the auxiliary facilities, the system is often used in interior design, thanks to the light and elegant appearance of the profiles, which provides the space with the modern and minimal look, and it features exceptionally small installation depth of no more than 30mm and 66mm high frame visibility.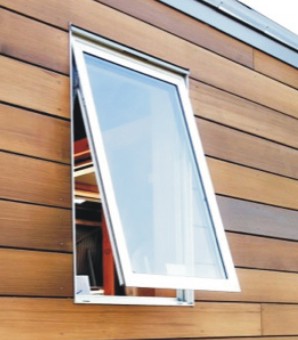 Economical system.
Full system functionality with only 4 profiles.
Universal application with frame depth of 30mm.
Download TMH 45 technical description